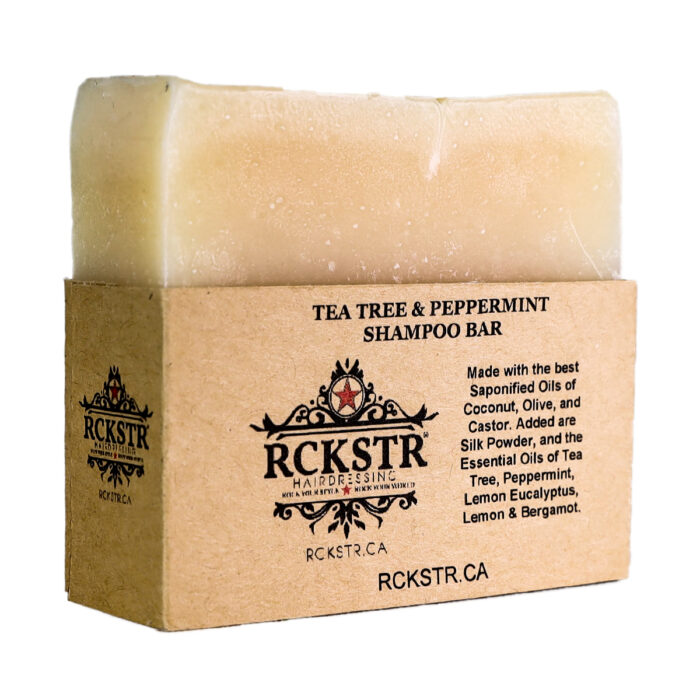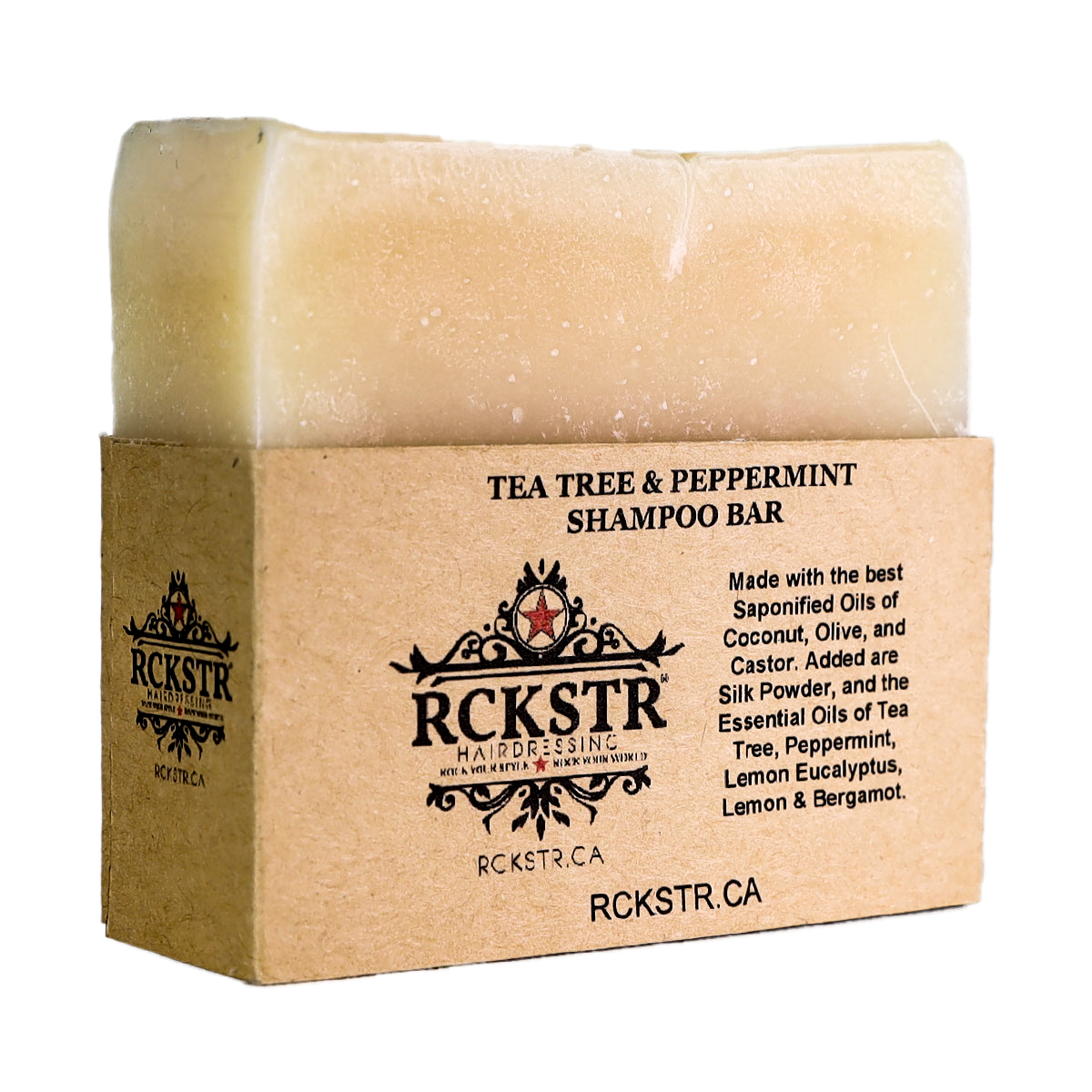 Tea Tree and Peppermint shampoo bar
$9.00
Invigorate and revitalize your hair with our Tea Tree and Peppermint Shampoo Bar. Made with a blend of the finest saponified coconut oil, olive oil, and castor oil, this bar provides a deep cleanse while gently nourishing your hair.
The addition of silk powder helps to smooth and soften your hair, while the essential oils of tea tree, peppermint, lemon eucalyptus, lemon, and bergamot give this shampoo bar a boost of natural benefits. Tea tree oil is known for its antibacterial and antifungal properties, helping to soothe and treat an itchy scalp. Peppermint oil invigorates and stimulates the scalp, while lemon eucalyptus oil helps to clarify and purify your hair. Lemon oil is a natural hair lightener and helps to add shine, and bergamot oil provides a fresh, uplifting scent.
Scented with the invigorating aroma of tea tree and peppermint essential oils, this shampoo bar is a treat for the senses. The combination of these essential oils provides a fresh, minty scent, while also offering additional benefits for your hair. The essential oils in this bar work together to provide a deep cleanse, leaving your hair feeling refreshed and revitalized.
Our Tea Tree and Peppermint Shampoo Bar is the perfect choice for anyone looking for a more sustainable and natural hair care routine. With zero water waste and zero plastic waste, this bar is environmentally friendly and gentle on your hair and scalp. Whether you have oily, dry, or normal hair, this bar is designed to provide a deep cleanse without stripping away natural oils.
Description
Additional information
Reviews (0)
Description
Made with the best of Saponified Coconut Oil, Olive Oil, and Castor Oil. Added are Silk Powder, and the essential oils of Tea Tree, Peppermint, Lemon Eucalyptus, Lemon and Bergamot.
Additional information
| | |
| --- | --- |
| Weight | 90 g |
| Dimensions | 7 × 7 × 2.5 cm |
| Title | Default Title |