Complementing the rockstar in you
admin
At RCKSTR Hair Care, we're committed to sustainability. We use the latest sustainable ingredient technologies, and we're always looking for ways to reduce our environmental impact. We believe in creating products that are not only good for you, but good for the planet too.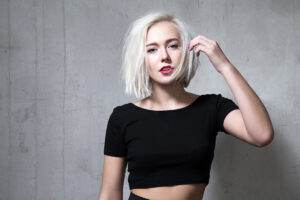 We're also committed to never testing our products on animals. We believe that it's possible to create high-performance products without harming animals in the process. That's why we're proud to be a cruelty-free brand.
We believe that anyone can be a rock star! It's all about being your best, putting passion and energy into everything you do, and presenting your best self to the world. That's why we're passionate about creating high-performance products for high-performance people like you!
Better ingredients.
Our products are specially formulated with the latest sustainable ingredient technologies that are never tested on animals. We believe in creating products that not only make you look and feel amazing, but are also kind to the environment. We're committed to using the best possible ingredients to nourish your hair, so that you can rock your style and rock your world!
RCKSTR Hair Care is a family company founded by Kim and Lance Nielsen. With 40 years of experience in the hair industry, they know hair and they know what works and what doesn't. They saw a need for high-quality, custom products that could perform the way they know is best, and that's why RCKSTR was born.
We believe in a healthy Earth as well as healthy hair. We use sustainable packaging for our products.
Our aluminum tubs. 
Aluminum is one of the most recycled -and recyclable- materials in use today. A recycled aluminum item is often recycled directly back into itself, and this process can happen infinitely. Our aluminum tub for hair styling clay and our aluminum bottles for shampoo and conditioner are fully recyclable.
Embracing the future of recycling:
Our bottles are PET which stands for Polyethylene Terephthalate and is a BPA-free plastic that is highly recyclable. While many plastics degrade in quality when recycled and can only be recycled once or a handful of times, PET may be recycled many times, increasing applications' potential beyond single use.
A rockstar is born.
Our products are designed to complement the rock star in you. We believe that your hair is an extension of your personality, and that it should reflect your unique style and energy. That's why our products are specially formulated to nourish your hair, and help you create any look you desire.
At RCKSTR Hair Care, we're all about helping you unleash your inner rock star. We believe that everyone has the potential to be a rock star, and we're here to help you achieve your dreams. So go ahead, rock your style, rock your world with RCKSTR Hair Care!